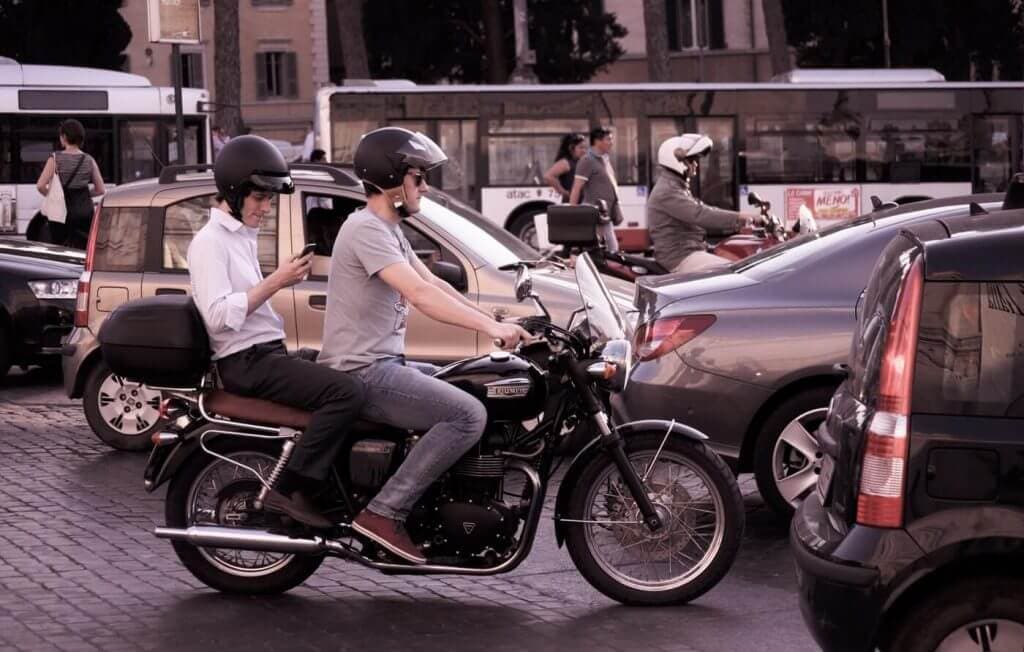 News & Events
Republic of Texas Bike Rally
May 25, 2018
The Republic of Texas (ROT) Bike Rally has been an annual summer tradition in Austin since 1995. More than 40,000 participants and more than 200,000 spectators from all over the country flock to the city for a weekend of fun. The four days of fun are anticipated all year long. It also provides a great economic boon for Austin and the surrounding areas.

Despite the fact that the ROT Bike Rally does create an influx of traffic, there are a number of concerning incidents associated with the event. Anytime there is a large gathering of people, and alcohol is added to the mix, there is an increased risk for unsafe conditions to develop, including increased violence and reckless driving.
The Republic of Texas Biker Rally, typically known as the ROT Rally or ROT Biker Rally, is Texas' largest motorcycle rally. The popular Austin event is also the largest ticked admission (turnstile) biker rally in the U.S. Anyone may participate or attend, regardless of the brand and type of motorcycle they have. Spectators and participants come from all over the country to attend, many arriving in RVs and staying on the rally grounds.

The rally lasts four days, from June 7-10 and is held at The Travis County Exposition Center. It is one of Central Texas' largest tourist events of the year. Many big names have provided live entertainment for the ROT Rally, including Hank Williams, Jr., Ted Nugent, Steppenwolf, Willie Nelson, Joan Jett, Jerry Lee Lewis, and others. Other attractions include swap meets, stage acts, motorcycle stunt shows, and more. While it may sound like a good time, parents should be aware that some aspects of the Rally are not family friendly.
The Rally does bring a number of arrests and accidents. 2012 saw significant numbers for DWI arrests and accidents, prompting the city to step up and enact measures that would prevent some of the more dangerous, risky activity. Recent years have not had the same problems as earlier years. Arrests, DWI arrests, accidents, and fatalities have significantly decreased.

2017 ROT Rally
Motorcycle Accidents: 14
Hospitalizations: 7
Fatalities: 1 plus an unborn child (the mother was the passenger of the driver who died)
2016 ROT Rally
Motorcycle accidents: 18 Thursday: 5 accidents
Friday: 6 accidents
Saturday: 6 accidents
Sunday: 1 accident
Fatalities: 0
ROT Rally 2012 was one of the most dangerous years. There were 5 fatalities, and 104 people were arrested for DWI. With numerous motorcycle accidents and injuries, authorities were scrambling to keep up. After the 2012 Rally ended, the numbers were sobering:
Motorcycle accidents: 175
Motorcycle injuries: 95
DWI arrests: 104
Fatalities: 5
Since then, city officials and law enforcement realized they needed to take proactive measures to create a safer environment during the event.
Following the 2012 rally, the Austin Police Department began conducting a No Refusal initiative that would run from Memorial Day Weekend through the end of the ROT Motorcycle Rally. The initiative allows officers to obtain a blood sample if they suspect that a driver is impaired but refuses to submit to a breath or blood test for BAC. The officer would obtain a blood sample under a search warrant signed by a judge. In 2016 alone, 107 people were arrested during the Memorial Day through ROT Rally under the No Refusal initiative.
The National Highway Traffic Safety Administration (NHTSA) compiles data regarding vehicle accidents, including motorcycles. The latest data, from 2016, provides an overview of motorcycle accidents in the United States. In 2016, there were 5,286 fatalities from motorcycle accidents. The fatality rate from a person riding a motorcycle is six times greater than for a person driving or riding in a car.
The Rally is a place for people with common interests to come together and have fun. For the most part, the rally participants just want to have a good time. However, certain behaviors that many people engage in at this event can and have led to safety issues. Alcohol consumption is common during the ROT Rally, as shown in the statistics, but this can lead to volatile behavior and reckless, dangerous driving.

If you have been in a motorcycle accident or the victim of a drunk driving accident and sustained an injury, you may be eligible for compensation. Let the experienced, knowledgeable attorneys at CPM Injury Law, P.C. help you get the justice you deserve. Contact us today. We're here for you.
CPM Injury Law, P.C. provides individuals injured through someone else's negligence personally tailored legal services. Learn about your legal rights and resources below.Call (512) 371-6101 for a free consultation.