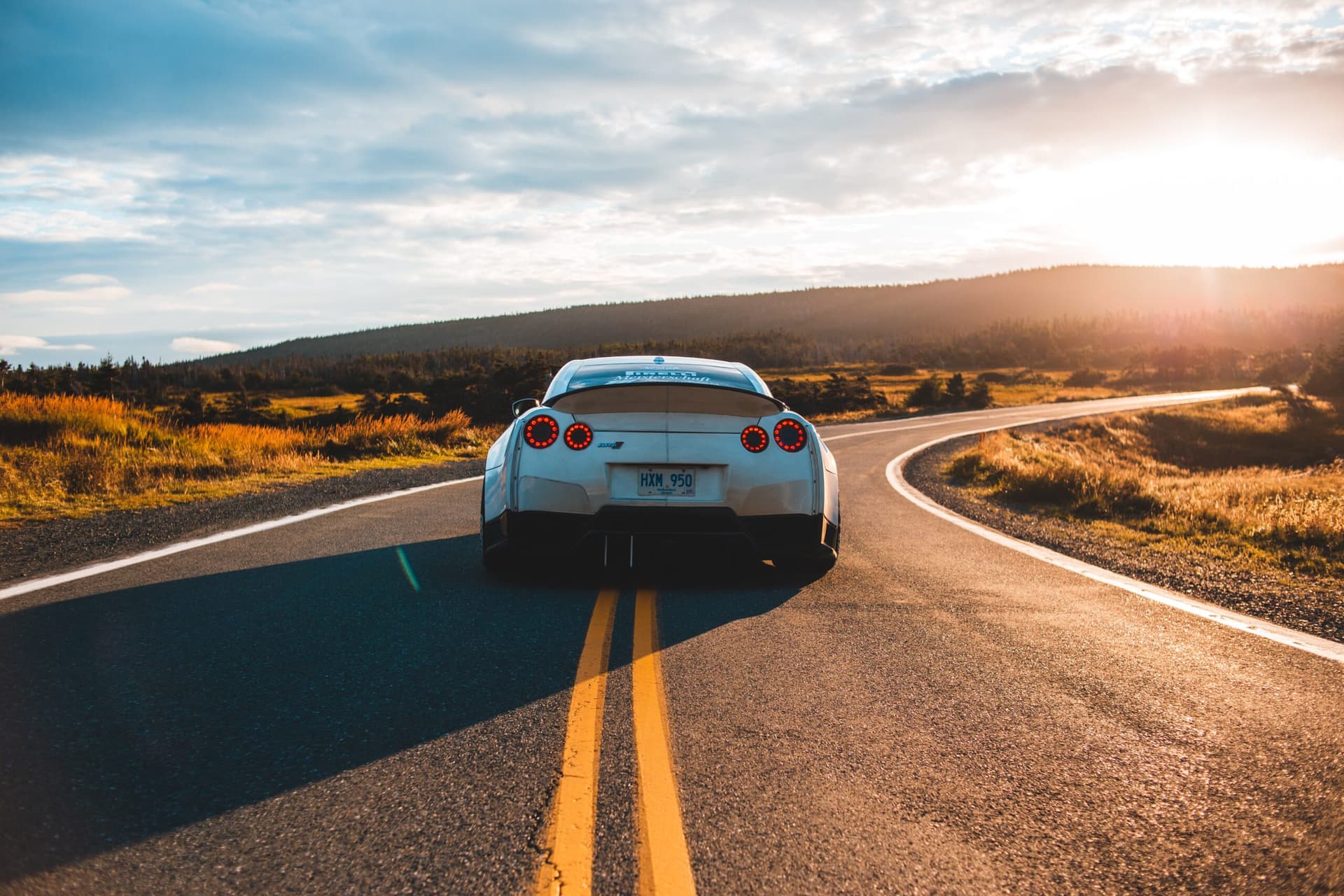 Automobile Accidents
How to Choose a Car Accident Lawyer
October 27, 2023
When you are injured in a car accident, you will be left fighting against an insurance company to get the coverage you need for medical care, lost wages, and property damage to your vehicle.  By hiring a car accident attorney, you will have a professional in your corner, advocating for you to get the most coverage possible for your damages.  Choosing the right car accident lawyer can feel overwhelming at first, but here are some tips to make sure you hire a great advocate to take care of you when you are injured in an accident.
You see advertisements for personal injury lawyers everywhere—on tv, on the sides of buses, online, and on billboards throughout the city.  Many personal injury lawyers handle a particular type of case: whether it's worker's compensation, defective products, prescription drug cases, and even social security disability cases.  Not all personal injury lawyers are the same.  Car accident lawyers are a specific type of personal injury lawyer.  We have put this guide together for you to discover expert tips for choosing the right car accident lawyer. Continue reading to learn what to consider when choosing a car accident attorney in Texas.
Like any other professional, experience matters when you are looking for a car accident lawyer.  You wouldn't want to have a surgery performed by a doctor that has never done it before.  Similarly, the first step in choosing a car accident lawyer for your case is to determine if the lawyer has experience in handling the type of case you have. 
Does the lawyer you are thinking of hiring handle cases like yours?  Many lawyers out there try to focus on a broad spectrum of case types.  From family law, to wills and probate, to personal injury.  You should ask any prospective car accident lawyer how many cases like yours have they handled in their career, and what the results have been. 
A good question to ask when choosing a car accident lawyer is: "What percentage of your docket is made up of car wreck cases like mine?" 
At CPM Injury law, our car accident lawyers have handled thousands of car accident cases throughout the State of Texas and beyond.  We have over 30 years of combined experience handling car accident cases at every stage of the process, and there isn't much we haven't seen in this area. Although no two cases are the same, it is important that you choose a car accident lawyer that has handled a wide variety of car accident cases to help guide you through the process. 
Being injured in a Texas car accident is scary.  You may be missing out on work and losing wages, your medical bills may be piling up, and the last thing you want is to have to pay a lawyer out of your pocket to help you.  The good news is that most car accident lawyers work on a contingency fee basis, which means that they will never get paid unless they win your case at court or obtain a favorable settlement for you. 
When choosing a car accident lawyer, ask direct questions about the fees that will be charged in your case.  Any good car accident lawyer will be happy to explain their fee structure up front and walk you through the terms of the contract in a way that makes sense to you.  Most car accident lawyers charge 33-40% of the total settlement or verdict reached on your case.  Additionally, make sure to ask the car accident attorney how expenses are handled.  Most car accident lawyers will pay the case expenses for you throughout the case, and then be reimbursed out of settlement funds at the end of the case when it settles. 
Many car accident cases can be handled with minimal expenses incurred, but sometimes, expert witnesses are necessary.  For example, if you have suffered catastrophic injuries in a car accident, you will want to choose a car accident lawyer that has the resources to hire medical experts to document and support your need for medical care in the past, as well as in the future.  Your case may even require an accident reconstruction expert to diagnose the cause of the collision, the biomechanical factors involved in the wreck, and you may even need to get a video animation of how the collision occurred. 
At CPM Injury law, our car accident lawyers have all the resources needed to ensure that no stone is left unturned in your quest to get back on your feet.  If you need a medical expert to explain to the insurance company why you suffered the injuries you did, and what medical care will cost in the future, we have the resources to hire such experts. 
Finally, do not be afraid to ask your car accident lawyer how transparent the settlement negotiations will be, and how they will walk you through settlement options when the time is right.  At CPM Injury Law, we will walk you through all possible settlement options before you are asked to sign any type of settlement agreement.  You will know "to the penny" how much money you will receive for a specific settlement offer, BEFORE you are asked to sign any settlement agreement.  
As your car accident case progresses, you will undoubtedly have questions about the status of the case and want to know what the next steps are.  Many car accident cases can be resolved fairly quickly, depending on the circumstances of the case and the severity of your injuries.  Some cases may take longer to resolve.  It's very important that you choose a car accident lawyer that is able and willing to communicate with you throughout the case and answer any questions you may have.  The car accident lawyers at CPM Injury Law know that this is a new and difficult situation for you to be in.  That's why our team is available to answer your questions whenever they arise.  Being in a car wreck is traumatic enough, you certainly don't want to add to the anxiety by not being able to communicate with your legal team. 
Of course, it's easy to see car accident attorneys on tv, billboards, and everywhere else around town.  But you may want to do a little more research when choosing a car accident lawyer.  Here are some ways you can research and find the car accident attorney that best fits you and your case:
Ask family and friends!  These are often the most reliable sources of information about a car accident lawyer.  You will get more information about a car accident lawyer by talking to former clients, not a billboard! 
Search the car accident lawyer online and see what other Clients say about their experience with that law firm. 
If your friends and family don't have any recommendations for a car accident attorney, look at your neighborhood groups online.  Many times, people will respond and tell you about a lawyer they hired for a car accident and what the experience was like. 
One important factor often overlooked when trying to choose a car accident lawyer is how they get their cases.  If a car accident lawyer gets cases routinely referred to them by other lawyers in the community, that is a good sign that they are skilled and trustworthy.  Most lawyers only refer cases to other lawyers that they know they can trust to handle the case professionally and get a good result. 
Also, look at the lawyer's online profile.  Is the car accident lawyer a member of groups in the legal community?  Some memberships are more informative than others.  For example, regardless of the area of law the lawyer focuses in, they will of course be a member of the State Bar of Texas.  But does the lawyer you are talking to belong to select groups like Super Lawyers, or the American Board of Trial Advocates?  Those groups are by invitation/nomination only and may provide you with additional comfort in choosing a car accident lawyer. 
The lawyers at CPM Injury Law have established a great reputation in the legal community for being compassionate advocates for our clients, with a reputation for achieving great results for our clients.  As a result, we do not need to advertise on tv, radio, or on billboards, as we have many referrals from fellow attorneys in our community. 
The most important way to maximize your car accident settlement is to hire a car accident lawyer as soon as you are injured.  Once the collision happens, the insurance company for the at-fault driver is already building its case.  They are investigating the collision, getting the driver's story straight, and already implementing a strategy to pay you the least amount possible. 
You need an advocate on your side from the beginning.  The insurance company needs to know that they cannot contact you to try to offer a low settlement value before you know how much your case may actually be worth.  Frequently, medical doctors will not take patients that have been involved in a car accident, for a variety of reasons.  Sometimes your health insurance may balk at paying medical bills that are caused by the negligence of another driver who has insurance.  You need an experienced car accident lawyer to get involved immediately to make sure you get the medical care you need to recover from your injuries. 
Your documented injuries and medical bills are the foundation of calculating damages in your case.  This foundation will help your car accident lawyer calculate a damage model that can cover you for all your losses, even medical expenses that you may incur into the future. 
At CPM Injury Law, our car accident lawyers have handled thousands of cases on behalf of injury victims in the State of Texas and beyond.  We have handled 18-wheeler wrecks, commercial vehicle wrecks, passenger car accidents, and drunk driving accidents for more than 30 years.  We have the resources to build your case the right way, and a proven track record that impacts how your case is viewed from the other side.  Our experienced car accident lawyers are here to help you, and you will not be shuffled around to different lawyers like some bigger firms.  If you have been injured in a car accident, give our experienced car accident lawyers a call today, and we can walk you through the next steps you need to take to maximize your recovery.  As always, you will never pay us any money out of your pocket, we only get paid if we win your case! 
To find out more about how we can help, read more here:  https://www.caglefirm.com/practice-areas/car-accident-lawyer
CPM Injury Law, P.C. provides individuals injured through someone else's negligence personally tailored legal services. Learn about your legal rights and resources below.Call (512) 371-6101 for a free consultation.